OUR ROOTS GO WAY BACK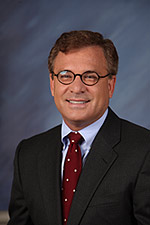 Today, Russ's son, Michael Burwell, leads the company along with a team of highly skilled professionals, many of whom have worked together at Redwood Mortgage for over 25 years.
When Russ Burwell Founded Redwood Mortgage Corp. in 1978, he had two goals:
Provide homeowners, homebuyers and entrepreneurs a source of capital, and
Provide investors with a consistent source of income
Russ achieved those goals by designing an investment program backed by a portfolio of carefully selected, short-term loans secured by deeds of trust on high-quality California properties.
That was over 30 years ago. Since then, Redwood Mortgage Corp. has arranged, underwritten and serviced over a billion dollars in loans and sponsored ten investment programs, including its current program, Redwood Mortgage Investors IX, LLC.
FIRMLY ESTABLISHED VALUES
As President and CEO of Redwood Mortgage, Michael Burwell continues to strengthen and advance the company legacy of conservative investments, sound underwriting procedures and strong sense of family, ethics and community. Throughout the years, Redwood has remained committed to those values. Our roots in California real estate have grown strong because of it.
We are proud of our heritage and the trust that homeowners, businesses, and investors have placed in us. We believe our growth will continue with the same steady and consistent investment approach that has served us so well in the past.
When you invest with Redwood Mortgage, you invest with the confidence that comes from experience gained in over 30 years and ten investment programs.